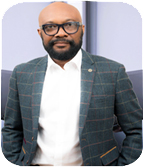 Stevie Ozono
Executive Director
CEO JKR Maritime Oil & Gas Limited
Mr Ozono an IT Expert with extensive experience in the maritime sector, also held senior positions in other companies.
He holds a degree in Business and Information Technology, an entrepreneur, Agile Business Analyst, Digital Marketing and Business development & Consultant, Dip Business Analyst, PM, GDPR & PMI-ACP Agile.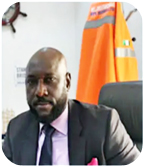 Totuoma E. Ukutse
Partner & Advisor
MD/CEO El-Totuoma Limited
Seasoned Marine SME (Subject Matter Expert) with requisite qualifications with experience in Oil & Gas, Marine, Construction, Maintenance and Building.
And CEO ETI (El-Totuoma Training Institute) for welding.