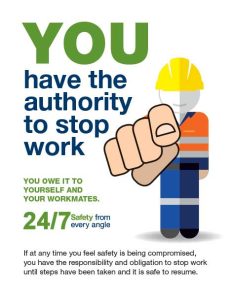 At JKR we are committed to safe delivery of all our projects, for our people, the communities and the environment in which we work.
24/7 safety from every perspective is the Safety Culture Program we have in place.  Its number one goal is for all employees, clients, contractors and stakeholders to get home safely.
The program is based upon the core values and objective we have which brings to our work place positive contribution to JKR's' strong safety culture and performance.
The 24/7 program asks our people to proactively think about safety from every angle before proceeding with any task, complementary to our core values that ask us to consider People, Community, Safety, Environment, Honesty, Integrity, Innovation and Quality.
Working and collaborating with clients, our team has performed well over the years, delivering across a range of complex onshore and offshore assets. We are constantly looking to improve.
We are committed to achieving the target of zero injuries, with individuals taking responsibility for their personal safety and the safety of their workmates.