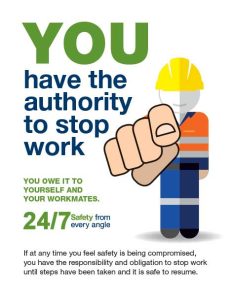 At JKR, our unwavering commitment is to ensure the safe delivery of all our projects, prioritizing the well-being of our people, the communities we engage with, and the environment in which we operate.
Central to this commitment is our 24/7 Safety Culture Program, which places safety at the forefront from every perspective. The primary objective of this program is to ensure that all employees, clients, contractors, and stakeholders return home safely. Built upon our core values and objectives, this program actively contributes to fostering a robust safety culture and enhancing overall performance within JKR.
The 24/7 program encourages our team to proactively consider safety from all angles before undertaking any task. This proactive approach aligns seamlessly with our core values, urging us to prioritize People, Community, Safety, Environment, Honesty, Integrity, Innovation, and Quality.
Throughout our collaboration with clients, our team has consistently demonstrated excellence in delivering complex projects across both onshore and offshore assets. Despite our achievements, we maintain a continuous commitment to improvement.
Our ultimate goal is to achieve zero injuries, with each individual embracing personal responsibility for their safety and that of their colleagues. This steadfast commitment reflects our dedication to creating a work environment that is not only efficient and innovative but, above all, safe for everyone involved.